Take Us to General Convention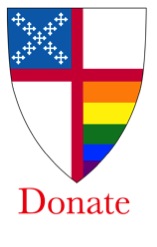 General Convention 2018 for the Episcopal Church is in just 6 months. We invite you to help us attend and prepare for the work at General Convention, for marriage equality in every diocese, for our youth, and for our transgender siblings.
Articles
Integrity Houston meets tonight for monthly Eucharist and potluck
Department of Health and Human Services to create division that "protects religious freedom", allowing for discrimination
Read the latest Friday Flash in its entirety. All members of Integrity get the Friday Flash emailed directly.